| | | | | |
| --- | --- | --- | --- | --- |
| FRI PM | Don Joondeph: History of the Department | Henry Fields: The Future of Orthodontics and Orthodontic Education | Henry Fields: The Future of Orthodontics and Orthodontic Education (continued) | Nadine Egger: MX Expansion with TADs |
| SAT AM | Nan Hatch: The Impact of Medications and Medical Conditions on Orthodontics | Piotr Fudalej: Orthodontics and Gingival Recession | Nick Salome: Class II Correction with Aligners | Mike Vermette: Practice Valuation |
| SUN AM | Rooz Khosravi: 3d Printing and DYI Aligners | David Covell: White Spot Lesions | Pat Turley: Managing Horizontally Impacted MN 2nd Molars | Sid Vora: The Airway Orthodontist? |
Friday
---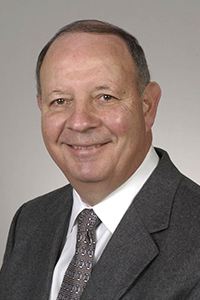 Don Joondeph: The History of UW Orthodontics
The School of Dentistry at the University of Washington had its beginning in 1946 in Seattle. That year, construction was started on the buildings that would house the Dental and Medical Schools as well as the Schools of Pharmacy and Nursing. The grand opening of this Health Sciences complex was in 1949 and Dr. Ernest Jones, who had been teaching at the Dental School at USC in Los Angeles, was appointed as the first Dean at the new UW School of Dentistry. This presentation will review the history of the UW Department of Orthodontics and will, hopefully, "fill in some of the blanks" associated with its past.
Dr. Don Joondeph is currently an Associate Professor Emeritus of Orthodontics funded by the Moore-Riedel Endowment at the University of Washington, and was Chair of the Department from 1975 to 1984. He has served as President of the Northwest Component of the Edward H. Angle Society, Washington State Society of Orthodontists and the Pacific Coast Society of Orthodontists. He was a Director of the American Board of Orthodontics from 1986 to 1993 and served as President of the American Board from 1992 to 1993. Dr. Joondeph was an AAO Trustee representing the Pacific Coast Society of Orthodontists from 1996 to 2005 and was President of the American Association of Orthodontists in 2006-2007. He served as the AAO's Commissioner on the Commission on Dental Accreditation and was the Chair of the Commission in 2010-2011. His research while a Fellow at the University of Washington was awarded the 1972 Milo Hellman Research Award from the American Association of Orthodontists. Dr. Joondeph has presented the Jacob A. Salzmann, John V. Mershon and Edward H. Angle Lectures at AAO Annual Sessions and was the recipient of the 2003 Albert H. Ketcham Award. He currently combines his faculty responsibilities, where he is an Associate Professor Emeritus funded by the Moore/Riedel Endowment, with a private practice in Bellevue, Washington.
---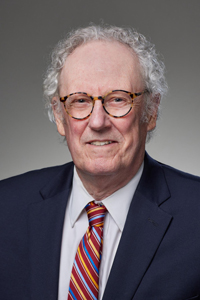 Henry Fields: The Future of Orthodontics and Orthodontic Education
The presentation will discuss orthodontic education, past and present. It will also discuss practice changes. How did we get here?? The future of orthodontic education and practice will be divined—for better or worse with an eye on what could make us better in teaching and research so our patient care is better.
Dr. Henry Fields is originally from Tipton, Iowa. He graduated from Dartmouth College with a BA. He attended the University of Iowa and was awarded a DDS degree and a masters and certificate in pediatric dentistry. He attended the University of Washington and earned an MSD and certificate in orthodontics. Henry taught for 14 years at the University of North Carolina, where he was a faculty member in Pediatric Dentistry and Orthodontics. He was promoted through the ranks to professor, was pediatric dentistry graduate program director and Assistant Dean for Academic Affairs. From 1991-2001 Henry was the Dean at The Ohio State University College of Dentistry. Following that, he was the Vig-Williams Endowed Chair of Orthodontics for 14 years. He provides patient care in orthodontics and is Chief of Orthodontics at Nationwide Children's Hospital. Scholarly interests have resulted in approximately 120 papers, two books—one, Contemporary Orthodontics, soon to be in its 7th edition. He reviews for: the Angle Orthodontist and the AJODO. Henry has served organized dentistry as President of the Columbus Dental Society; President of the Ohio Dental Association and Chair of the for-profit subsidiary; Vice-chair of the Commission on Dental Accreditation and Chair of the ADA Council of Government Affairs. He has been recognized by the Ohio Dental Association, the Southern Society of Orthodontists, the Australian Society of Orthodontists Foundation for Research and Education, the St. Louis University Education and Research Foundation and Callahan Commission for his work. At the 2023 AAO Annual Meeting the SOE conference was named in his behalf, and he was named the Earl and Wilma Shepard award winner for distinguished service by the ABO.
---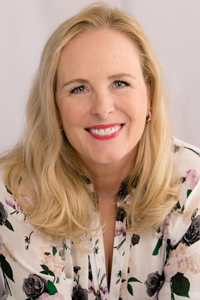 Nadine Egger: MX Expansion with TADs
The TAD-borne MSE treatment modality has been incorporated into daily practice with great success for a wide range of patients. These appliances have shown a high success rate in mid-facial advancement at the Le Fort III level in children and adolescent cases with fewer dental side effects. Late adolescence and early adulthood TAD-borne MSE offers reliable expansion for transverse discrepancies with minimal dental compromise. In order to avoid surgical intervention, Adult MSE with corticopuncture has also shown promising maxillary transverse correction. TAD-borne expanders are a desirable, reliable and non-evasive option for a variety of life stages.
Dr Nadine Egger practices in Issaquah, Washington focusing on interdisciplinary, orofacial development and airway health. She received her Doctorate in Dental Surgery and specialty training at the University of Washington. She has completed continuing education with the Arnett Gunson surgical course, The Aligner Intensive Fellowship, Botox certification, Kois Center, and Spear Education as well as hosting a Spear Study Club (Issaquah Chapter). Her practice has become proficient in incorporating Maxillary Skeletal Expansion (MSE) into daily practice for a wide range of patients with great success.
---
Saturday
---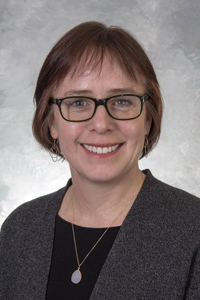 Nan: The Impact of Medications and Medical Conditions on Orthodontics
While the majority of our orthodontic patient population includes healthy individuals with predictable responses to orthodontic treatment, some patients may present with medical conditions that can influence their response to orthodontic force. Obesity and diabetes can influence growth, bone health and oral self-care behaviors. Use of medications to treat disorders such as chronic pain, osteoporosis, bone disease and others can significantly slow the tooth movement response to orthodontic forces. In this talk we will review how medical issues can influence orthodontic outcomes, how to appropriate inform these patients for consent to treat, and what signs or symptoms you should be on the watch for when treating such patients.
Dr. Hatch received her DMD from the Harvard School of Dental Medicine in 1999. She received her orthodontic certificate in 2002 and a PhD in Molecular and Cell Biology in 2005, both from University of Washington in Seattle. Dr. Hatch then completed three years of post-doctoral training in the University of Michigan's Tissue Engineering and Regeneration program. She subsequently became full time faculty and was promoted to tenured Associate Professor of Dentistry at the University of Michigan, School of Dentistry. In 2016 She become chair of the Department of Orthodontics and Pediatric Dentistry. Dr. Hatch is certified by the American Board of Orthodontists. Dr. Hatch has received multiple awards for her research including the 2007 American and International Associations for Dental Research 1st Place Hatton Award, the 2008 American Society for Bone and Mineral Research Harold M. Frost Young Investigator Award, the 2010 American Society for Bone and Mineral Research John Hadded Young Investigator Award, and the 2012 American Association of Orthodontists Foundation Dewel Award.
---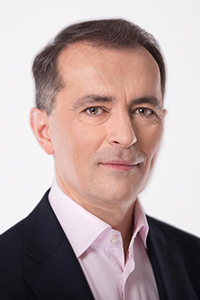 Piotr Fudalej: Gingival recession in orthodontic patients
A gingival recession is characterized by the displacement of the marginal tissue apical to the cemento-enamel junction with exposure of the root surface. Although the etiology of gingival recession remains unclear, several predisposing factors have been suggested. A high proportion of individuals with gingival recession in populations with high standards of oral hygiene implies that mechanical and anatomic factors likely play a role. An aggressive cleaning technique may lead to mechanical destruction, which is influenced by horizontal scrubbing with excessive force and the use of hard-bristled toothbrushes. Among anatomical variables, a thin gingival biotype and a reduced thickness of the alveolar bone due to abnormal tooth position in the arch, individual tooth shape, the presence of dehiscence/fenestration, or an aberrant path of eruption seem relevant.
Another etiological factor of gingival recession may be orthodontic treatment and/or the retention phase. There are several possible ways how orthodontic therapy can influence the development of gingival recessions. The movement of teeth to positions outside the labial or lingual alveolar plate could result in thinning of the alveolar plate or even dehiscence formation. Consequently, a marginal gingiva without alveolar bone support can migrate apically leading to root exposure. Moreover, orthodontic patients are strongly advised to maintain ideal oral hygiene to prevent plaque accumulation around orthodontic appliances. Intensive tooth brushing, however, may contribute to mechanical destruction of gingival tissue, particularly if a habit of vigorous tooth cleaning continues indefinitely. Furthermore, orthodontic treatment is typically followed by a retention phase. Many clinicians use bonded multi-stranded wire retainers in the anterior regions of the maxilla and mandible, around which dental plaque may accumulate. As a result, a recession-conducive gingivitis may develop.
This presentation will discuss the latest research on the development of gingival recession in orthodontic patients. In addition, clinical recommendations to minimize the risk of gingival recession will be presented.
Dr. Fudalej studied dentistry in Warsaw, Poland. He completed orthodontic specialization at the University of Washington in Seattle (Class 1998). He defended 2 doctoral theses – in Poland (1999) and in the Netherlands at Radboud University Medical Center in Nijmegen (2011). He is currently professor at the Jagiellonian University in Krakow, Poland and adjunct professor at the University of Bern in Switzerland. Piotr is the supervisor/co-supervisor of 15 doctoral students from the Netherlands, Switzerland, Poland and the Czech Republic. Piotr has published more than 90 scientific articles on topics including the development of gingival recession, the stability of orthodontic treatment, and cleft lip and palate. He received 2022 Dewel's Award for best clinical research article published in the AJODO in 2021.
He is President-Elect of the European Orthodontic Society and will organize 100th Congress of EOS in 2025 in Krakow, Poland.
He has been running a specialized orthodontic practice in Poland for more than 20 years.
---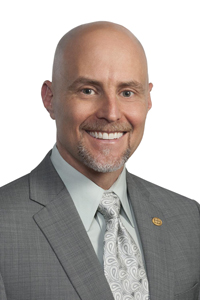 Nick Salome: The GRAIL: Predictable Class 2 Correction with Aligner Therapy
Class 2 correction with Aligner Therapy is difficult, but there is a misunderstanding as to why. It is not difficult to plan treatment and hand out aligners, it is difficult to overcome the psychological barriers to patients wearing elastics when they do not want their orthodontic treatment to show. This difficulty is compounded by the inability to identify in advance which patients will wear elastics from those who will not. This leaves the orthodontist struggling with a patient who will not allow treatment to be completed without fixing the overjet, but who is unwilling to wear elastics to make the correction. Aligner therapy can be made more predictable (and enjoyable) if this dynamic is recognized, appreciated and if we can find ways to work around the trap. The lecture will explain the underpinnings of the psychology around "loss aversion" and present a creative way to correct Class 2 malocclusions predictably with Aligner Therapy.
Nick Salome is a graduate of the UW (Class of 2001). Although he has broken his promise to his wife to return to Seattle for vacation annually, he is thrilled to be returning for the reunion. He has been busy practicing in Austin, teaching at the University of Texas Health Science Center in San Antonio, and raising his two children. He has lectured worldwide on many orthodontic topics focusing mostly on esthetic options for orthodontic treatment. Drawing from a wide background, he combines philosophy, psychology, and dentistry to elucidate the importance of orthodontic treatment in general, and how we can make the journey better for our patients.
---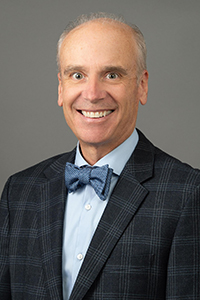 Mike Vermette: Practice Valuation
Historically, the value of a dental practice has been attributed to tangible and intangible assets. The last decade has seen a paradigm shift in valuation methodology. There has been much speculation about the influence of private equity and the potential escalation in valuations. We will review the economic factors, evaluated in a recent research project, that will help dentists understand why their most valuable asset is generating a fear of missing out (FOMO) of an opportunity.
After graduating from the UW Ortho program in 1994, Mike moved back to NH with his wife, Annmarie. They settled in the state capital, Concord, where Mike remains in a solo full-time private practice. He is an ABO examiner, member of the Eastern Component of the Angle Society, and a part-time faculty in the graduate orthodontic program at Harvard University. Mike and Annmarie have two children, Nick who completed his DDS at the University of Pacific Dugoni School of Dentistry in 2021, and Sarah, who is a member of the class of 2026 at the University of Connecticut School of Dental Medicine.
---
Sunday
---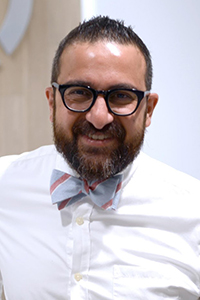 Rooz Khosravi: Where does an in-office aligner system fit in your daily practice?
Access to user-friendly desktop 3D printers as well as increasing numbers of software packages for tooth movement eliminated many tedious processes to fabricate aligners in office. Hence, the upward interest in an in-office aligner system also known as in-house aligners. An in-office aligner system refers to all aspects of fabricating aligners, patients' management and delivery of the care. Heterogeneity in all components of an in-office aligner system is currently the main attribute of this system. Lack of standard protocols as well as the infancy nature of this system are the main reason behind the inconsistency in rendered care with in-office aligners. Providers are establishing an in-office aligner system combining their creativity with suggested protocols and practices on social media platforms, along with the trial-and-error approach. This presentation delineates a standard framework for an in-office aligner system and how to use in-office aligners to improve patient experience.
Dr. Rooz Khosravi is a clinical assistant professor at the University of Washington. His involvement at the orthodontic department includes teaching clinical and didactics courses for the residents and dental students, leading research projects with residents and dental students, directing the interdisciplinary seminar series with prosthodontics, periodontics, and pediatric dentistry departments, attending the interdisciplinary clinic on Wednesday mornings, and assisting with adoption of digital technology at the UW orthodontic department.
Dr. Rooz is passionate about integration of digital technology in the practice of orthodontics with primary focus on the implementation of 3D printing and an in-office aligner system. He practices at PORTH, a modern orthodontic clinic with two locations in Bellevue and Sammamish, WA. In addition to private practice and academic life, Dr. Rooz is a clinical advisor in various companies expanding the boundaries of digital orthodontics. Dr. Rooz also founded the Digital Orthodontic Hub (DOH) where he has trained orthodontists and their team on integration of 3D printing technology in their practice.
---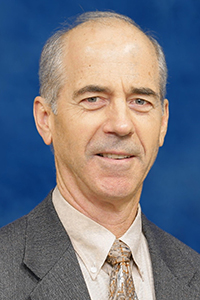 David Covell: White-spot lesions: Methods for prevention and treatment
White-spot lesions are a common side effect of orthodontic treatment with fixed appliances. Due to increased challenges in maintaining adequate oral hygiene, acidic metabolic byproducts from an accumulating bacterial biofilm brings about enamel demineralization. The chalky-white appearing lesions represent early stages of caries formation and can detract notably from the esthetic outcomes of orthodontic treatment. This presentation will focus on reviewing the strengths and limitations of biomaterials aimed at minimizing the formation of white-spot lesions as well as options for restoring the esthetics of affected enamel using conservative restorative methods.
Dr. David Covell, Jr. is Professor and L.B. Badgero Endowed Chair, Department of Orthodontics at the University at Buffalo School of Dental Medicine. He received his DDS from The Ohio State University and certificate in orthodontics from the University of Washington. Prior to entering the field of dentistry, Dr. Covell received a PhD in Neuroscience from the Albert Einstein College of Medicine of Yeshiva University and was an NIH postdoctoral fellow at the New York State College of Veterinary Medicine, Cornell University. Dr. Covell is the past president of the Craniofacial Biology Group in the International Association for Dental Research and served as a consultant for the Commission on Dental Accreditation. He has also served on various committees for the American Association of Orthodontists, the American Association of Orthodontists Foundation and the American Dental Association. Dr. Covell currently is an associate editor for the American Journal of Orthodontics and Dentofacial Orthopedics and for The Angle Orthodontist. Longstanding research interests of Dr. Covell include collaborative studies evaluating the properties of biomaterials and the efficacy of biomechanical approaches used in orthodontic treatment.
---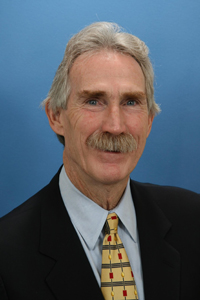 Pat Turley: Managing Horizontally Impacted Mandibular Second Molars
The records of a 13-year-old female with horizontally impacted second molars were sent to 12 esteemed orthodontists requesting a plan of treatment. That request elicited seven different treatment plans which included extraction of third molars and orthodontically or surgically uprighting second molars, or extracting the impacted second molars and autotransplanting the third molars, or allowing them to drift mesially. These treatment options will be discussed with information obtained from the literature as to the potential success of each option. Mechanical approaches to uprighting impacted second molars will be illustrated.
Dr. Turley graduated from UCLA School of Dentistry and then attended the University of Washington in Seattle, where he was dual trained in both Pediatric Dentistry and Orthodontics. Dr. Turley was a full-time professor at UCLA, including Chairman of the Orthodontic Department until 1997, when he entered private practice. He is Past-President of Pacific Coast Society of Orthodontists and of the Edward H. Angle Society Southern California Component. Dr. Turley is a Diplomate of the American Board of Orthodontics. Dr. Turley presented the Edward H. Angle Lecture at the 2007 AAO Annual Session and the John Valentine Mershon Memorial Lecture at the 2014 AAO Annual Session. He is currently Editor- in- Chief of the PCSO Bulletin. Dr. Turley is married to Dr. Patricia Turley, a Pediatric Dentist. They have two sons, Connor and Ryan.